The Technology R&D Harmonisation provides to all European actors the framework and the key instruments to coordinate Space Technology at the European level by agreeing on European Space Technology Roadmaps. Harmonisation is a voluntary process, based on transparency and exchange of information. The continuous support from all participants, including Delegations, Industry, Research Institutes, etc, is key to the success of this European initiative.
SME4SPACE contributes to the European Space Technology Harmonisation process in order to gather SMEs' inputs and contributions. 
The main objectives of the European Space Technology Harmonisation are to:
– Fill strategic gaps and minimise unnecessary duplications
– Consolidate European strategic capabilities
– Achieve a coordinated and committed European space technology policy and planning
– Contribute to continuity and coherence between technology and industrial policies.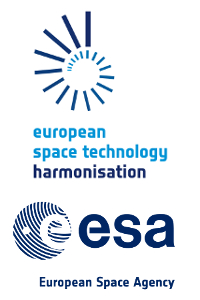 How the Harmonisation process works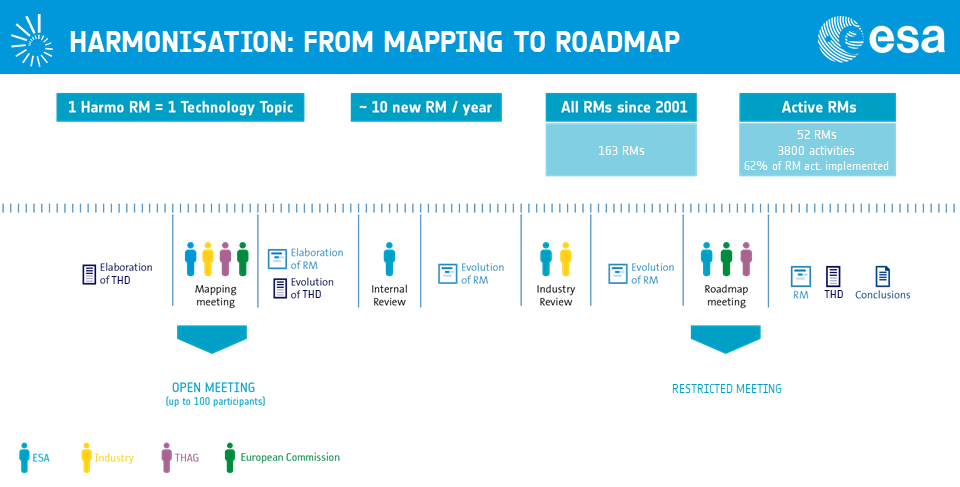 | | |
| --- | --- |
| CYCLE 1 | CYCLE 2 |
| Array Antennas and Periodic Structures | Electric Propulsion Technologies |
| Automation and Robotics | Microwave Passive Hardware |
| Optical Detectors | Optical Communication for Space |
| Lidar Critical Subsystems | Heat Transport Equipment and Systems |
| Printed Circuit Boards and Electronic Assembly Technologies | |
Meeting Dates
CYCLE 1
CYCLE 2
18-20 January 2022
Mapping Meeting
8-10 June 2022
Mapping Meeting
17-19 May 2022
Roadmap Meeting
22-24 Nov 2022
Roadmap Meeting
In case of interest in any of the topics addressed by European Space Technology Harmonisation, the recommended approach is to seek involvement through Euroconsult at harmo@euroconsult-ec.com or via SME4SPACE at info@sme4spave.org.
You may also contact your national delegate (contact names can be found in the ESTMP: send an e-mail to ESTMP@esa.int); the delegate will then recommend how to further proceed, e.g. by including the interested party in the national presentation.
All European space sector stakeholders can request an access to the Harmonisation Document Management System (HDMS/DCCM: https://tec-polaris.esa.int/eclipse) by sending an e-mail to harmo@esa.int providing business affiliation and position in the company.
For any other questions related to Harmonisation, please contact ESA Harmonisation Team at harmo@esa.int.