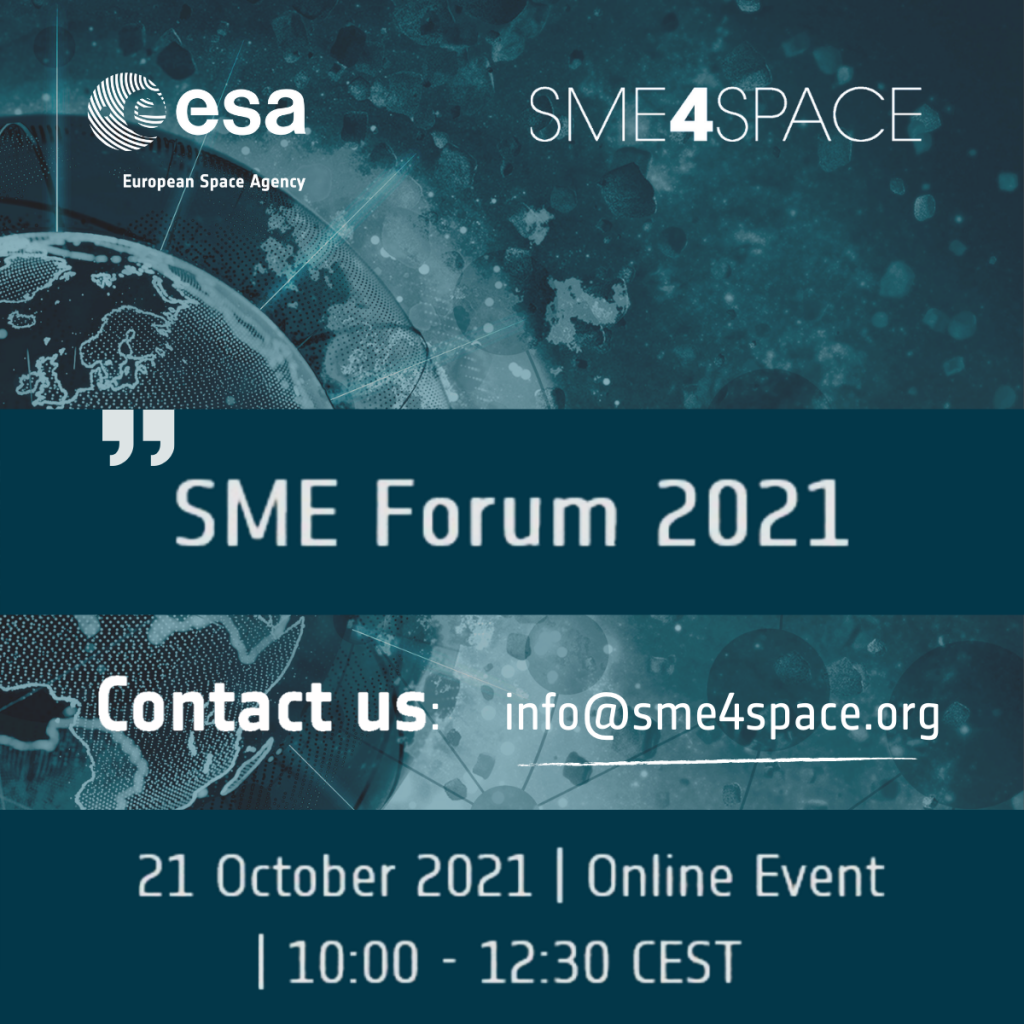 If you are an SME, active in the space sector, do not miss the opportunity to express your interest in participating to the online 𝗦𝗠𝗘 𝗙𝗼𝗿𝘂𝗺 𝟮𝟬𝟮𝟭 event, an annual consultation process jointly organised by 𝗦𝗠𝗘𝟰𝗦𝗣𝗔𝗖𝗘 and 𝗘𝗦𝗔 𝗦𝗠𝗘 𝗢𝗳𝗳𝗶𝗰𝗲, that collects feedback from space SMEs and their associations on factors that affect their business environment (e.g ESA profit policy, future of work).
In order to participate, it is requested to express your interest 𝗯𝘆 𝘀𝗲𝗻𝗱𝗶𝗻𝗴 𝘂𝘀 𝗮𝗻 𝗲𝗺𝗮𝗶𝗹 at
📧 𝗶𝗻𝗳𝗼@𝘀𝗺𝗲𝟰𝘀𝗽𝗮𝗰𝗲.𝗼𝗿𝗴 with the subject "EOI for SME Forum 2021"
Once your registration is approved you will receive the link and the other details to participate in the event.
The SME Forum 2021 follows our previous SME Forum Preparatory Meeting and other ad hoc meetings on other specific topics (e.g. ESA profit policy, future of work).
The SME Forum 2021 Agenda will be the following:
---