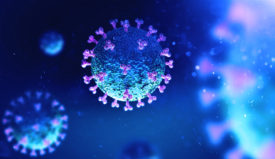 SME4SPACE COVID-19 follow-on survey results
following our previous rapid survey on the urgent actions to be proposed and the actual situation due to the spread of COVD-19.
SME4SPACE is conducting this follow-on survey to assess the current situation and the impact of the actions put in place by ESA and European Commission to support European Space Industry (SMEs in particular).
The results of this survey have been shared with European Institutions (both ESA and European Commission), as it was for the results of the previous survey.
In total we received 120 responses and we have made a presentation thereof which I attach to this letter.
The main results could be summarised as follows:
Only a very limited number of SMEs can continue its activities unaltered, teleworking is indeed widely used.
Existing and already highlighted problems from our previous survey remain (cash, supply chain and labour force), but anxiety over the future emerges as the new main issues (continuity in public programs, orders);
Companies would like to be reassured by European Institutions (EC, ESA, etc.), possibly with new and ambitious programmes and activities and with statements confirming their long-term commitment to space programmes;
Lay-offs become a big risk;
Measures taken are well known and widely used.
Download the full presentation with the results of our COVID-19 follow on survey
Link to SME4SPACE COVID-19 follow on survey
SME4SPACE first results and propositions from COVID-19 survey proposed to ESA, European Commission and relative Member States
Hereafter, SME4SPACE presents a summary of the results of a rapid survey on urgent actions/needs and concerns of the European Space SMEs.
The survey was conducted from 20 to 24 March 2020.

The survey was distributed to all SME4SPACE Members and to our broader mailing list and also posted on SME4SPACE website as well as on LinkedIn and Twitter.
The survey received 113 replies from 18 European (both ESA and EC Member States) Countries with also Canada.
Among the major problems that European Space SMEs are facing, we find:
Cash flow constrain
Workforce availability
Supply problem
Among the proposed urgent actions, we highlight:
Advance payment increasing (even at milestone level and after the project start)
Flexibility

stick on the schedule vs postponement of deadlines/milestones (without any eventual penalty)
To extend projects duration in order to complete the activity
Enable CCNs in ESA projects related to additional costs caused by the current situation
Anticipate payments, review Milestone Payments Plans, fractionating milestones
Neutralization of contractual penalties
Financial support:

Space Dedicated Venture Capital
Short term loans and R&D grants;
give SME access to credits
Enable full tax deduction for capital increase by current shareholder(s)
Intervention of Government and European Institution in support to SME in term of Funds.
Funding support to maintain economic viability
Financial support to help start-ups/SME's cover staff costs following contract cancellation and delayed investments.
EC to keep level of budget allowed to Space for next years. Decisions have been taken based on this. A reduction of the budget allowed would be a disaster for our business.
ESA and EC can easily release payments on already implemented grants / contracts / project milestones early
Download the full presentation with the results of our survey