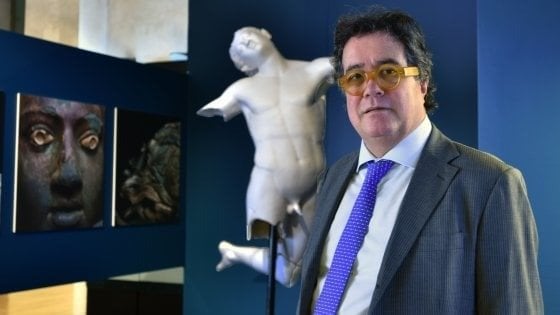 SME4SPACE is deeply sorrowful and shocked for the news that Prof. Sebastiano Tusa, Cultural Heritage Councilor of the Sicily Region (Italy), and former head of Sicilian Region Authority for the Maritime Cultural Heritage, died yesterday (10th March 2019) in the crashed airplane that was going from Addis Abeba (Ethiopia) to Nairobi (Kenya).
SME4SPACE has collaborated with Prof. Tusa, together with other European companies and institutions, in the framework of the H2020 ITACA project, a project aimed at applying satellite data for discovering and monitoring underwater cultural heritage in the coastal areas. During ITACA project all partners had the pleasure to know Prof. Tusa and his great love for his job and his impressive knowledge of the ancient archaeology.
SME4SPACE together with all ITACA partners are very close to Prof. Tusa's wife and sons and all his collegues in this very hard moment.
Rosario Pavone and all staff of SME4SPACE, Silvia Ciccarelli (former SME4SPACE project manager, now Italian Space Agency fellow), Giovanni Sylos Labini, Stelios Bollanos and all staff of Planetek Hellas and Planetek Italia, Eutimio Tiliacos (ANESTI), Alessio Di Iorio and all staff of Alma Sistemi, Antonio Salvati, Barbara Venti and all staff of Kell,  Prof. Yannos Lolos,  Elias Spondylis, Christos Agouridis and Myrto Michalis (HIMA), Chiara and Andrea Faccioli and all staff of Codevintec Italiana, Antonio Monteleone, Nicole Dore and all staff of NAIS, Chris Stewart, Lars Boye Hansen and all staff of DHI-GRAS, Manuel Fonseca (FFCUL).