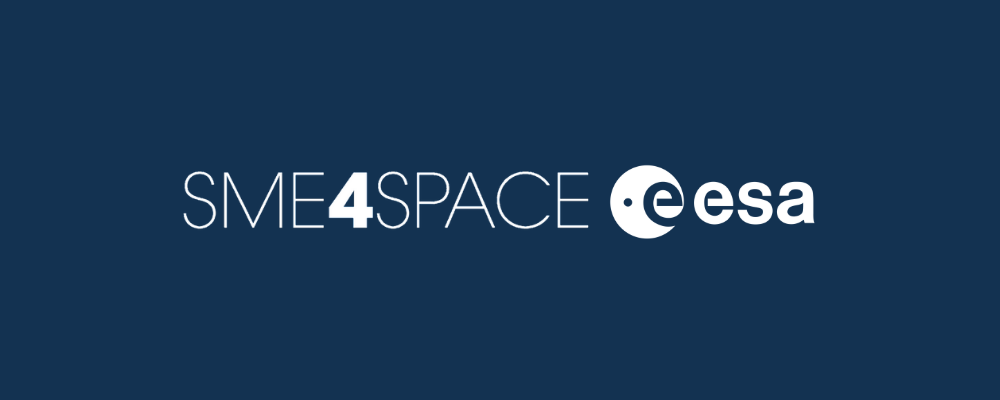 Rosario Pavone, SME4SPACE Secretary, presented with Davina Di Cara, Electric Propulsion Engineer at ESA, the "𝗘𝗦𝗔 𝗛𝗮𝗻𝗱𝗯𝗼𝗼𝗸 𝗼𝗻 𝗘𝗻𝗴𝗶𝗻𝗲𝗲𝗿𝗶𝗻𝗴 𝗚𝘂𝗶𝗱𝗲𝗹𝗶𝗻𝗲𝘀 𝗳𝗼𝗿 𝗖𝘂𝗯𝗲𝗦𝗮𝘁 𝗣𝗿𝗼𝗽𝘂𝗹𝘀𝗶𝗼𝗻" at the 6th ESA CubeSat Industry Days in Leiden, The Netherlands.
The handbook, a collaborative effort involving stakeholders across the supply chain, will serve as guidelines for CubeSat Propulsion developments, not just for ESA contracts but also for independent projects.
A Glimpse into the Handbook:
What to expect:
Guidance and Recommendations: Clear guidelines on organizing and executing the engineering work essential for the development of CubeSat propulsion systems under ESA projects.
Best Practices: Specific engineering best practices tailored for CubeSat missions, considering their unique characteristics compared to larger conventional ESA. This includes:

Requirements Definition
Design
Analysis
Inspection
Testing Standards
Material and Process Recommendations: Key insights into:

Selection of Materials
Processes and Components

Propulsion Systems
AIT Activities
ESA Review Procedures
The creation of the handbook was a collective endeavour, spearheaded by an ESA internal Working Group of experts in CubeSat Propulsion and by SME4SPACE. This manual also integrates valuable contributions from numerous European CubeSat Propulsion companies (both suppliers and users). Inputs from the 2021 ESA Workshop on Propulsion4Cubesats also played an instrumental role.
---
Get Involved:
The handbook is available to space entities from ESA member states upon request. If you'd like a copy, please contact us at info@sme4space.org.
---