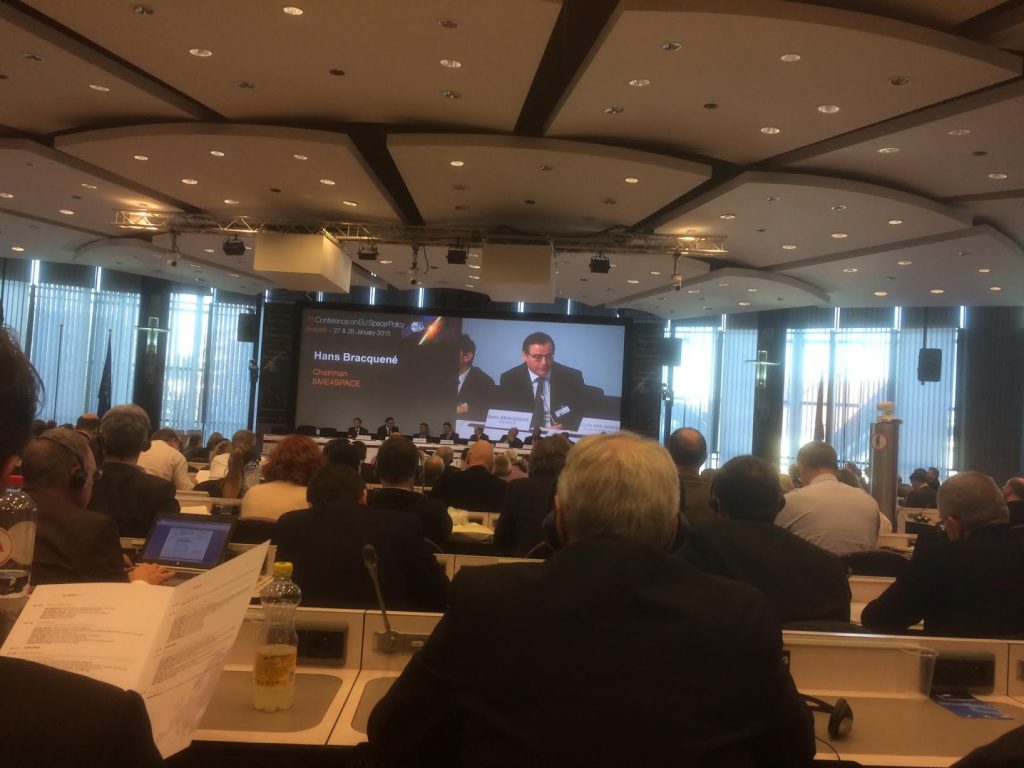 Hans Bracquené, SME4SPACE Chairman, participated as speaker at the 7th European Space Policy Conference "EU SPACE POLICY CONFRONTED WITH THE RISING DEMAND FOR SERVICES AND APPLICATIONS" that was held in Brussels at European Commission – Charlemagne Building on 27-28 January 2015.
In that occasion, SME4SPACE Chairman has pointed out the following issues:
Importance of services in order to create extra opportunities for SMEs as the hurdles to entry are lower than those encountered in the infrastructure related sectors of the space industry.
Space infrastructure is a prerequisite for any future development, however that is not an SME specific issue.
Earth Observation data and the discussion of free access to data is a key point. The conditions applicable to the availability of the signal will be crucial as well.
Under H2020 services receive a lot of interest and SME4SPACE applauds that policy. However the "horizontal measures" should keep an eye on space development and the rules are getting very complicated.
ESA could have a greater awareness for services developments, i.e. under the technology programmes.
The idea behind the ESA Integrated Application Programme (IAP) is perfect, but the conditions are way too heavy for SMEs.
To see the full agenda and the list of speakers click on the following link: www.spaceconference.eu/2015.html