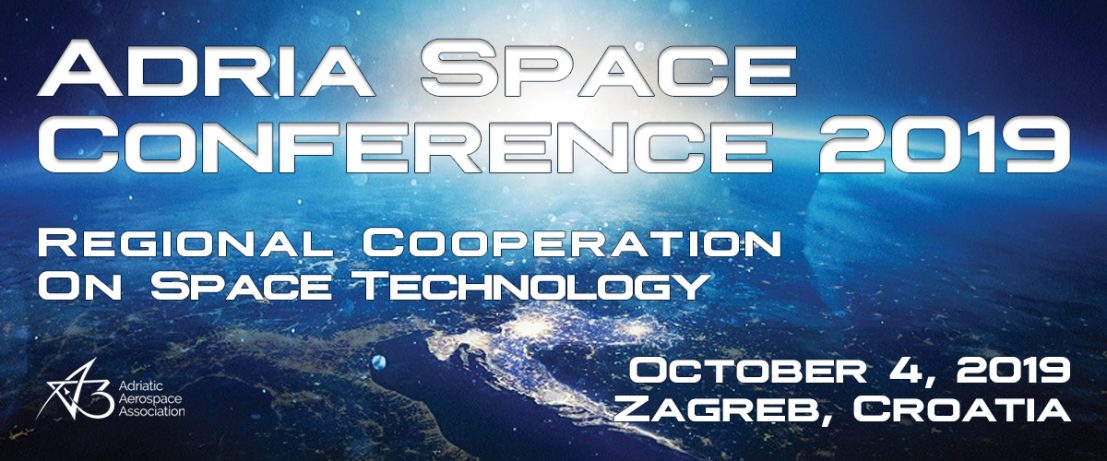 SME4SPACE Working Member Adriatic Aerospace Association is the organizer of the Adria Space Conference 2019 with the theme "Regional Cooperation on Space Technology" that is dedicated to collaboration in space science and technology in the SE region of Europe. The Conference will be held in Zagreb, Croatia, on 4 October 2019.
Registration is free of charge, but mandatory.
The aim of the conference is to encourage and strengthen regional cooperation in the Space research and development. The conference profile is a one-day meeting with plenary lectures by eminent speakers. The focus of the meeting is the state-of-the-art of these activities as well as their future development, with participants from the countries of the region presenting their development achievements. The invited lectures will be followed by a panel discussion on issues relevant to regional cooperation called "Small Countries in Space Age". Finally, in a series of short communications participants will report on their current activities and future programmes.
Registration and more information are available on http://acsst.irb.hr/index.html.
It is possible to participate in three different ways:
Presenting;
Exhibiting;
Just attending.