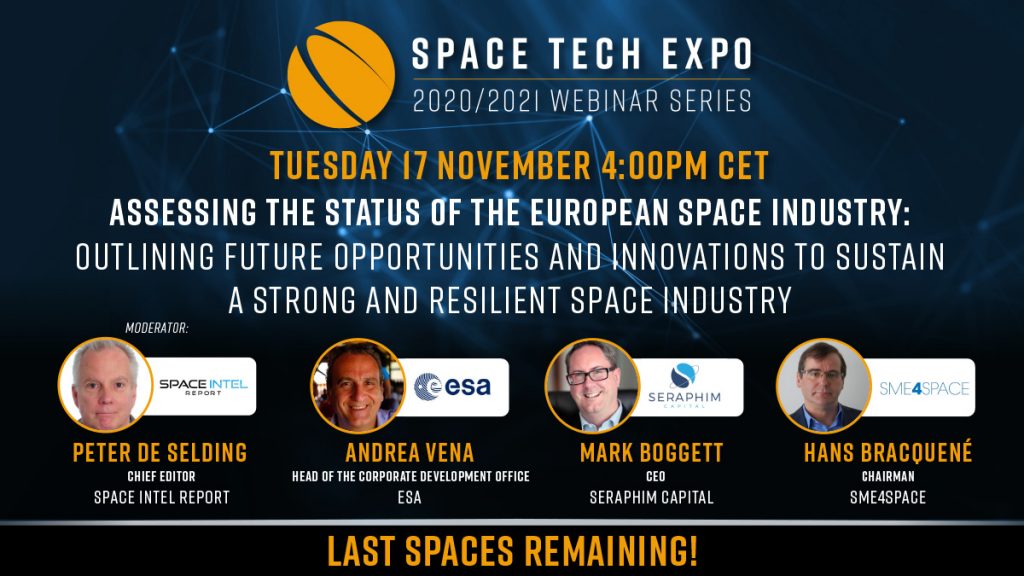 On 17th November 2020, from 4 pm (CET), SME4SPACE Chairman, Hans Bracquené, will participate in the Webinar on Assessing the Status of the European Space Industry: Outlining Future Opportunities and Innovations to Sustain a Strong and Resilient Space Industry.
Speakers include:
· Moderator: Peter De Selding – Chief Editor, Space Intel Report
· Andrea Vena – Head of the Corporate Development Office, ESA
· Mark Boggett – CEO, Seraphim Capital
· Hans Bracquené – Chairman, SME4Space
This panel brings together representatives from various leading organisations in Europe to discuss the following topics:
What is the status and future strategy of European projects and programs?
How to ensure business continuity with space operations and programs as we climb out of the pandemic?
How can private investment help smaller businesses and start-ups get back on their feet and aid in financial recovery?