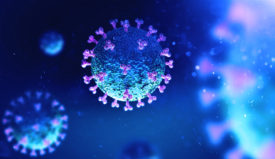 SME4SPACE COVID-19 Information section
In order to help European Space SMEs in this very complex and hard situation, SME4SPACE decided to open the present section.
In this section, all the support measures and initiatives in favour of European Space SMEs from ESA, EC and Member States are listed and/or described, with also a brief report of the survey conducted by SME4SPACE on urgent actions/needs and concerns of European Space SMEs.
Moreover, you can find below direct links to the relative COVID-19 sections of SME4SPACE Working Members.
This section will be constantly updated: last update on 13th December 2021.
ESA and European Commission measures
The following measures have been adopted from ESA and the European Commission:
ESA measures
European Commission measures
SME4SPACE COVID-19 Survey
SME4SPACE Working Members' COVID-19 sections
Please let us inform if any other Working Member COVID-19 section has been published and it is not listed below, writing to info@sme4space.org.