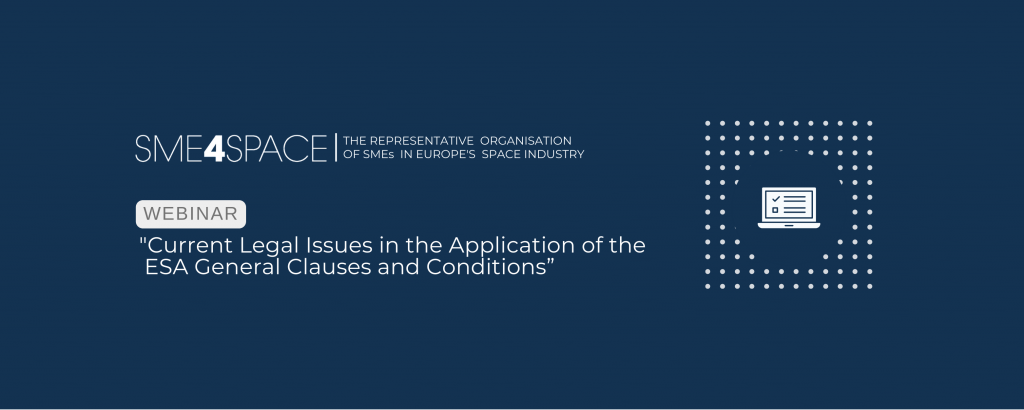 We are pleased to announce a webinar on "Current Legal Issues in the Application of the ESA General Clauses and Conditions". The webinar will be hosted by Hans Bracquené, SME4SPACE Chairman, who as a legal consultant has an extensive experience in negotiating ESA contracts.
The webinar aims to provide an insight in some current legal issues surrounding the application of the ESA General Clauses and Conditions and is suitable for both legal practitioners and management professionals. A Q&A -session is foreseen after the presentation.
Date: Friday, March 10th, 2023 at 10:30-12:00 AM, CET.
Location: Online Webinar, To participate you need to register here.
In case you have any questions or need additional information, please do not hesitate to reach out to us at info@sme4space.org.
Please register to the event in advance to secure your spot.
---
Please find the presentation of the webinar below: