"11 years of supporting SMEs in Europe's space industry"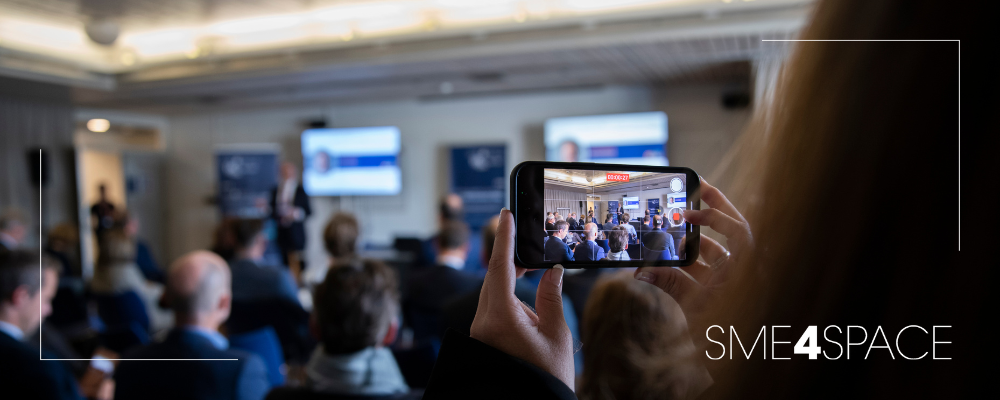 Last week, SME4SPACE celebrated its 11th anniversary of incorporation with a great seminar, centred on our SMEs and the space industry community.

The session was moderated by SME4SPACE Chairman, Hans Bracquené, and took place in Noordwijk during ESA's Industry Space Days (ISD) 2022.
 
We would like to thank everyone who participated and was engaged until the very last conclusions. But also, our expert speakers: Josef Aschbacher, Geraldine Naja, Luc Piguet, Jens Kauffmann and Hans Bracquené.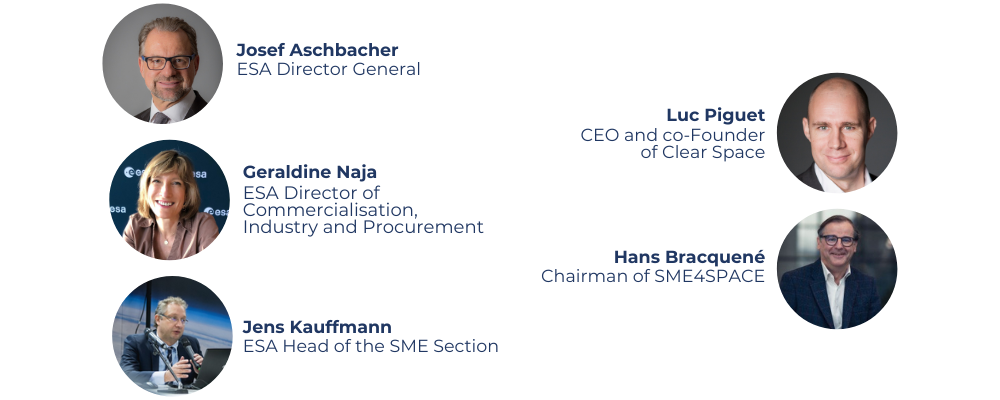 The speakers 𝗵𝗼𝗻𝗼𝘂𝗿𝗲𝗱 us with their presence, 𝗵𝗶𝗴𝗵𝗹𝗶𝗴𝗵𝘁𝗲𝗱 the critical role of our Association and the Agency towards the SME community and 𝗰𝗼𝗻𝘁𝗿𝗶𝗯𝘂𝘁𝗲𝗱 with their insights to a better understanding of the current challenges and opportunities that lie ahead for our industry.
The Agenda of the event was the following:
14:30 Josef Aschbacher, ESA Director General – Welcoming greetings
14:35 Hans Bracquené, SME4SPACE Chairman
14:50 Geraldine Naja, ESA Director of Commercialisation Industry and Procurement
15:20 Luc Piguet, CEO and Co-founder of ClearSpace
15:35 Jens Kauffmann, ESA Head of SME Section
16:00 Hans Bracquené, SME4SPACE Chairman – End of event
We would like to thank ESA SME Office for the outstanding organisation of this year's ISD and for hosting our seminar at ESTEC during the 10th edition of Industry Space Days 2022.
Finally, if you are interested in obtaining the seminar's presentations, please send us an email at info@sme4space.org with the subject "SME4SPACE seminar presentations".


SME4SPACE: 11 years and counting!
Photo Gallery: