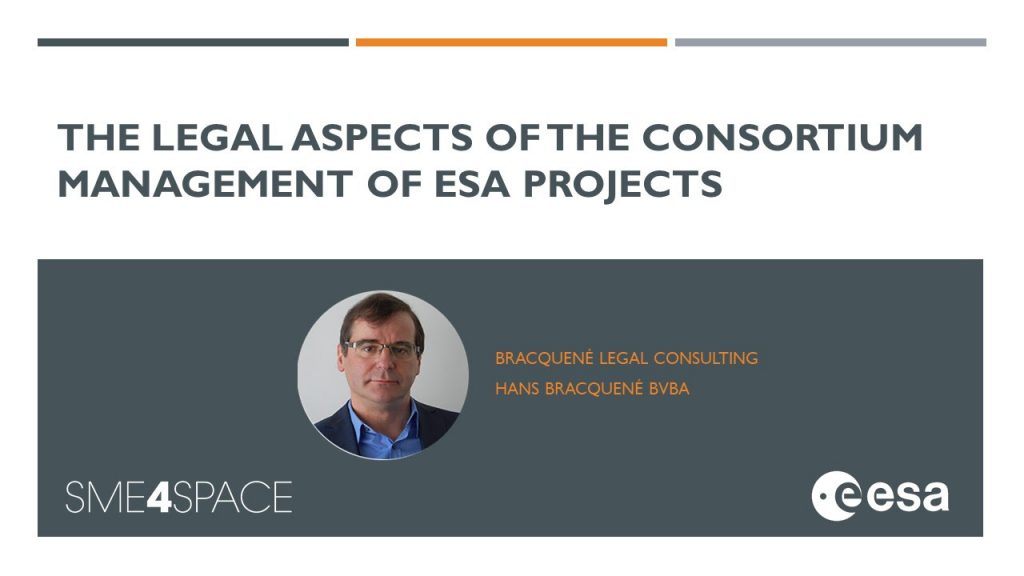 SME4SPACE is organising a Webinar on "The Legal Aspects of the consortium Management of ESA Projects".

The Webinar will be on 15th December 2021 at 10:00 am (CET).

The Webinar will be held by SME4SPACE Chairman, Hans Bracquené, who is a legal consultant with an extensive experience in legal aspects of ESA contracts and consortium management.

During this Webinar, the major topics a consortium manager is confronted with will be discussed whereby the ESA General Clauses and Conditions and contract template for subcontracting will be the guidelines. As the Webinar wants to give a general overview (leaving a more in-depth analysis to further courses) it addresses itself to both legal practitioners and to management.
*
The registration is free and open to any European (both ESA and EU) Space Company. It will be "on a first-come, first-serve" basis, with a priority for SME4SPACE Members and SMEs.
**
Once your registration is approved, you will receive a confirmation e-mail and the details to join the Webinar.
With the support of the ESA SME Office.