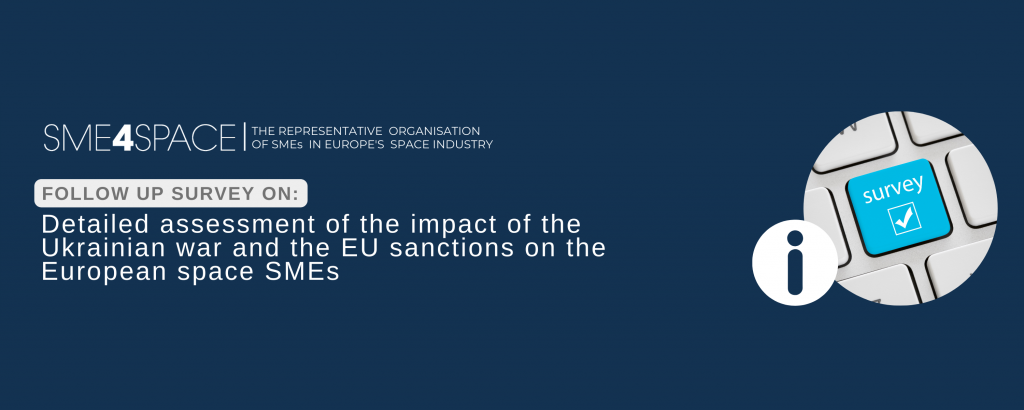 Right after the start of the Russian aggression against Ukraine, SME4SPACE conducted a survey amongst its members to assess the consequences of the war and the European sanctions on SMEs active in the European space industry. This first survey revealed, as no surprise, that more than 50% of the space SMEs are confronted with significant disruptions in the supply chain, important delays and increasing prices of commodities on top of the already high prices due to the existing energy crisis. A detailed overview of the preliminary results can be found on the SME4SPACE website here.
Upon request of the European Commission and EUSPA and in full coordination with them, SME4SPACE is conducting this follow-up survey to get more detailed and quantitative information on specific topics. In particular, we would like to understand the impact of the war and the EU sanctions on the availability of:
– Critical raw material (1),
– Advanced and processed material (2),
– Critical technologies (3).
To participate and contribute to the survey, click on the button below:
The outcomes of this survey will be shared with the European institutions and with ESA. They are a crucial input to understand in which strategic domains Europe has to invest to safeguard and support the competitiveness of the EU aerospace and defence sectors.
Please do not hesitate to email us at info@sme4space.org in case you have any questions.