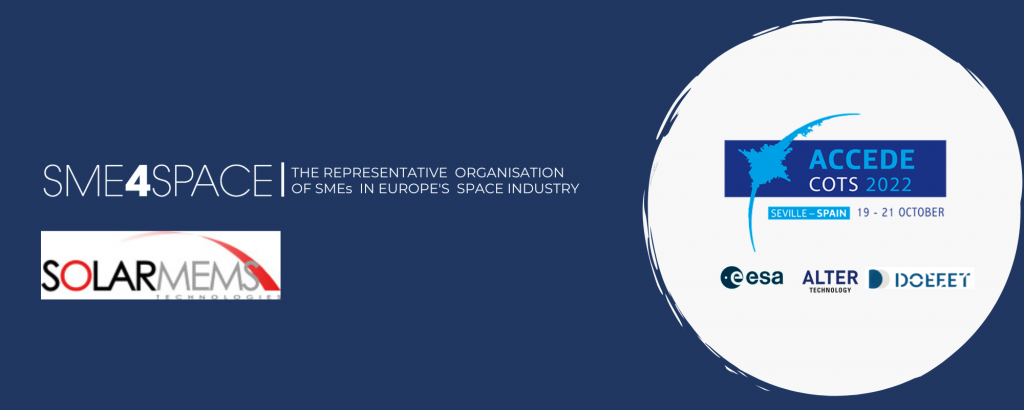 Last week, on October 19, CTO of Solar MEMS Technologies**, Manuel Rodríguez Halcón participated on behalf of SME4SPACE in a session of ACCEDE 2022 Workshop (Assessment of Commercial Components Enabling Disruptive Space Electronics), that took place in Seville (Spain) from 19th to 21st October.
ACCEDE Workshop focus on the topic of Commercial off the Shelf (COTS components) EEE parts in space applications and intend to act as a forum for experts to share their experience and forecast based on facts and technical evidence.
Mr Manuel Rodríguez Halcón, CTO of Solar MEMS, participated and presented the positions of SME4SPACE in the "Industrial position versus COTS" session that took place on the first day of the Workshop.
Please find the presentation "COTS as the solution? Opportunities and risks for SMEs" below:
** Solar MEMS Technologies is member of SME4SPACE as an Individual Company Member from Spain.